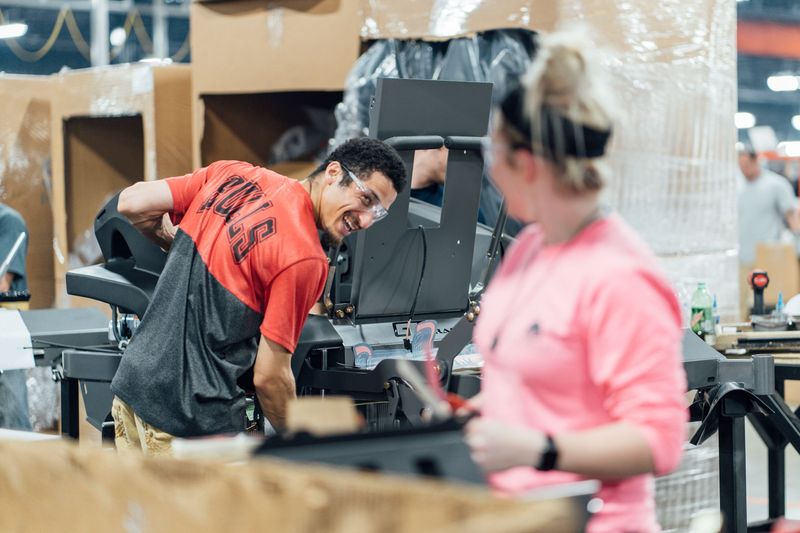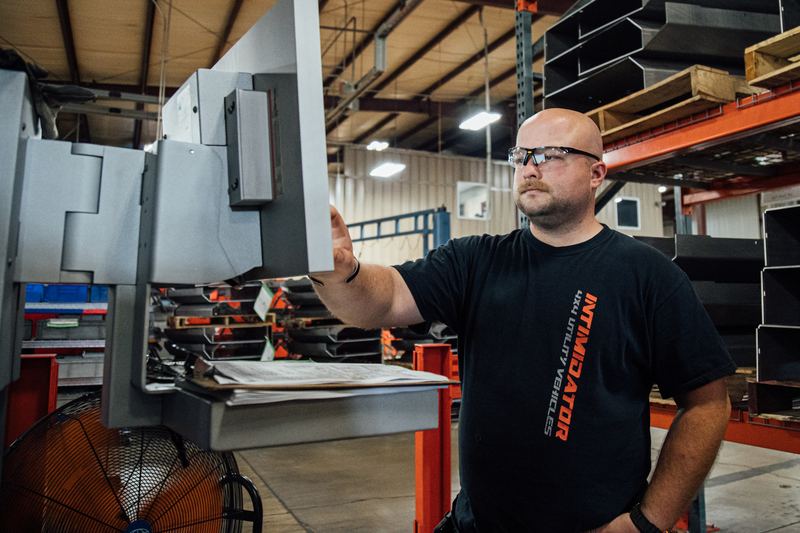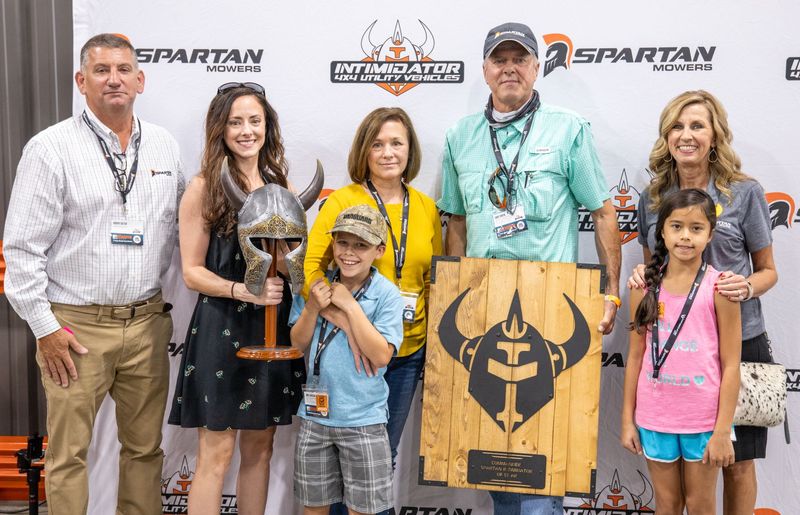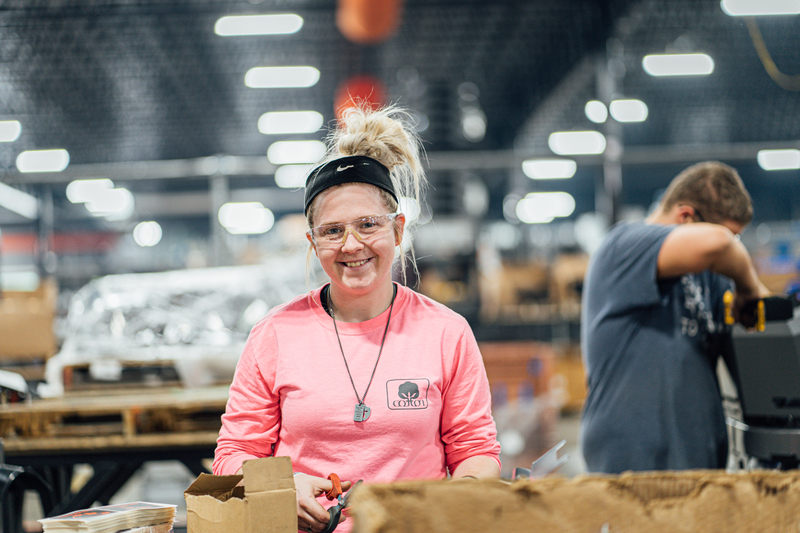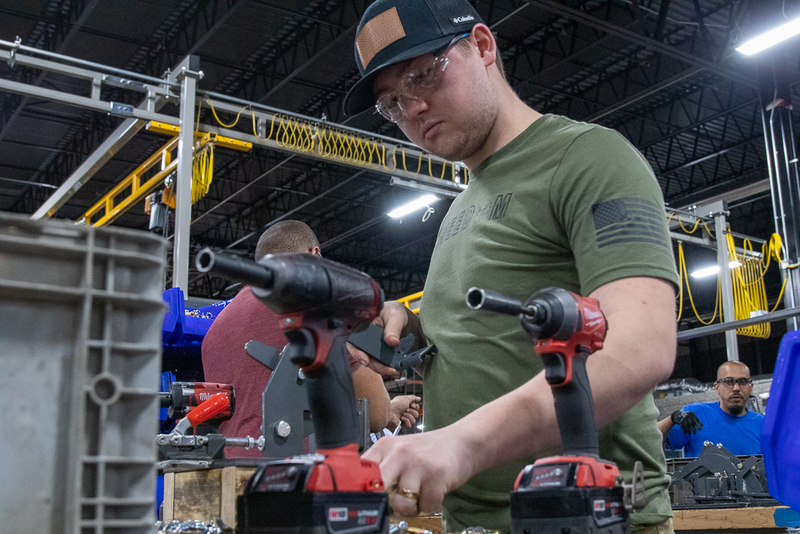 Our Values
At the Intimidator Group, our culture is built on values that govern how we conduct business, interact with each other, and support our team, dealers and customers.

Integrity
We are a mission-driven company fueled by our purpose to offer our best. Our employee engagement survey tells us that our team members value working for a company with a purpose greater than ourselves. Our relationships with our fellow teammates, our suppliers, our customers, and our community are built on trust.
Safety and Quality
Our commitment to the highest standards of safety and quality for ourselves and our customers continues to grow. We are constantly developing our team, educating ourselves and becoming even better.
Support Our People
Our people are the most valuable part of who we are. We work hard to attract people of excellence and encourage them to develop a plan for long term growth within the company. We also feel called to partner with individuals who may need a fresh start or second chance. The power of believing in someone's potential can make all the difference in the world.
Continuous Improvement
Constantly striving for improvement in all aspects of business, we are guided by metrics, feedback, and a continuously developing management process.
Collaboration
By building strong relationships with our local high schools and colleges we've designed student programs allowing participants to develop a career path forward within our company.
Innovation
It's the relentless pursuit of creating products that make a difference which drives our incredibly diverse team to excellence. This quest leads us to work on progressive and innovative projects that are often industry changing.
Feel Valued
I love having purpose when I come to work. When I walk in these doors I am walking into my extended family. Everyone knows your name and you feel valued in the position you hold. The passion and culture that is Intimidator Group is unique, not like any place I've worked before. Usually at other companies there is not a culture that inhabits the spirit of love and friendliness. Usually working is about getting a paycheck to provide for your family. But here, the family connection we provide takes precedence.
~ Nikki, Sales Associate (4 yrs)
Always Improving
When we make new products its very challenging to get them on the robot and running efficiently. But, I like being able to improve time on the robots to try and get the most parts done well in the most time.Here, you have the chance to be part of a group that is the best in the world which is what most people dream of. Very few people get a chance to be apart of a group like this. I have never worked for someone like Robert Foster. Usually, when you see the Founder it means it's going to be bad day. Here it is different. He treats everyone like they are a part of the family. It's a very special place to work.
~ Josh, Robotic Weld (5 yrs)
Intimidator Group is well known as an innovative manufacturer in the outdoor power equipment and powersports industry. We provide our customers with product that is forward-looking, built-to-order, and fun to sell. If one was to look at all facets of the business, there are so many opportunities for careers in many subject areas including fabrication and engineering, robotics, quality, assembly, sales, customer service, information systems, logistics, administration, and innovation.
~ - Ed, Director of Information Technology
Intimidator Group has allowed me to grow in my skills with on the job training. It's helped me become a better trained, more well rounded employee. All I had to do was ask and the opportunity was given to me! I would encourage anyone to spend time here and work here if they can. In my personal opinion this is the best place around to work. Whether someone is in management or working beside you on the floor, we work as a team and that makes the environment better.
~ - Andrew, Paint Tech
Working at Intimidator gives me the feeling that I'm contributing to the success of an exciting, rapidly growing company that serves our customers and community with everything we do.
~ - Jason, Senior Buyer